Serving the Local Community
HONITON LIONS NEWS
---


You can now follow us on Twitter and Facebook "top right"
---
SOON...Sat' Oct 22nd - Honiton
MOLE SCREENING DAY - by St Pauls Church Honiton Town Centre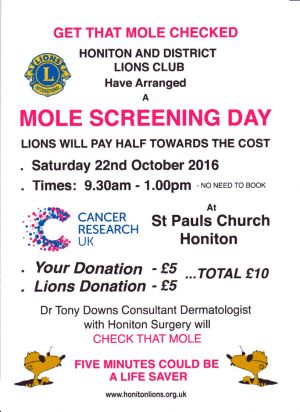 ---

SOON.....Sat Oct 15th - Honiton
2 Choir evening - Budleigh Salterton Male Voice Choir & Lymstone Military Wives Choir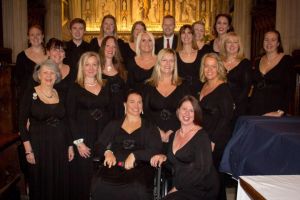 Tickets via Fulfords Estate Agents Honiton or at the door £7
Start 7:30pm (1930) until 9:30pm (21:30) 15 min interval and raffle during event.
Further information click here
---
Soon....Thur' Oct 13th Honiton
Lions Ladies Pamper Evening, 7pm at St Rita's Centre Honiton.

Click here for further information
---
Thurs' 22nd Sept - Honiton
£300 funding to Devon carers group
The Club has much to the delight of the Honiton Carers' support group, has given them a grant of £300, The fundi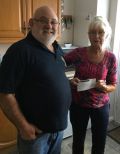 ng was presented to Mrs Winnie Cameron the ambassador to Devon Carers (Honiton Dementia Alliance) to assist with the forthcoming Christmas afternoon tea leaflets, and other promotional material.
---
Thurs' 22nd Sept - Honiton
Chippie Joes Red duck race winner

Chippie Joe on New Street receives the £250 from the Clubs President after winning the Business RED DUCK race - Joe was very surprized & is donating it to a local charity.
---
Tues' 13th Sept' - Honiton
£2000 for CLIC - Sargent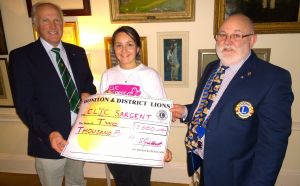 Immediate Past President Steve Guilbert and Lion President Brian Richards present Joy Petley with a cheque for £2000. CLIC-Sargent Children cancer charity is national, but very local, supporting 29 children and families in East Devon, with two in the Honiton area.
---
If you are new to Lionism, through these pages you will be able to find out about the work of the international organisation of Lions and our Lions Club in particular.If you are a Lion, and planning to visit our area, we hope that the information on our website will encourage you to visit us.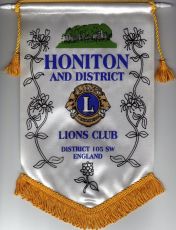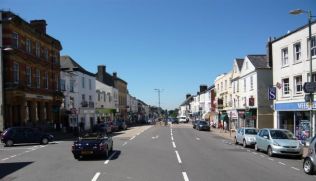 40 years supporting the community in 2017 Honiton Town High Street
Honiton & District Lions Club - Devon, formed in 1977


Retired or just moved into area - Want to make new friends?
Have you some time to spare?
Interested in Joining the Honiton and District Lions Club -
And help us with some of our other projects, fundraising or maybe join us for a social evening hopefully you will enjoy the activity!

Lion President Brian for 2016/17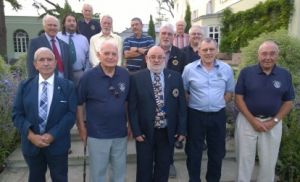 Group of the Honiton & District Lions Club members.
Some Numbers about Lions..............

Soon to be our 100th birthday