Serving the Local Community
HONITON LIONS NEWS
---


You can now follow us on Twitter and Facebook "top right"
---
100 years of Lions
And 40 Years in Honiton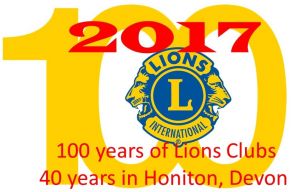 We made it, 100 years world wide and 40 serving Honiton Town Community
---
See Honiton & District Facebook
---
Forthcoming Event Thurs' 19th Oct St Rita's centre Lions Ladies Pamper evening
Its that time of the year when the evening get shorter and the Lions Ladies want to make you all glow. It's PAMPER evening time......TICKETS ALSO AT THE DOOR
---

Sat' 2nd Sept - Honiton
At Hospiscare Honiton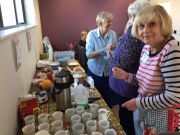 Lions Ladies coffee and fun morning at Hospiscare. Held on a wonderful sunny morning on Sat Sept 2nd. Very well attended by the local community, who donated a considerable sum of money via differing events held on the morning
---
---
Sun' 13th Aug - Otter Inn
Duck Race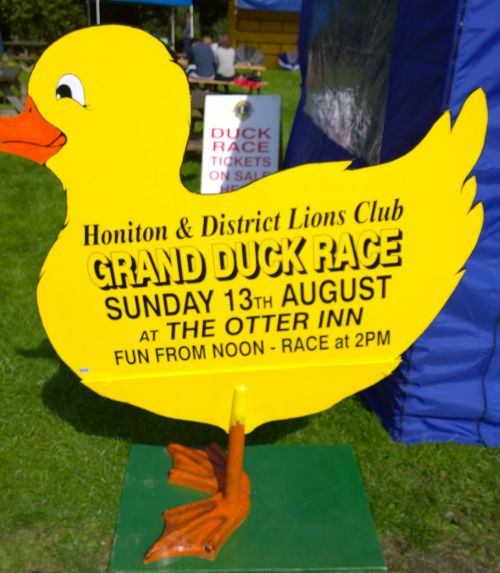 Great Sunday summers day with hundreds of people joining the Lions for their annual duck race at the Otter Inn, Weston. This year the money being split across many local community projects, the main one being that the Club recognise the need to support Youth Mental Health in East Devon, which it will do.
£750 got shared out to the winning ducks.
1st - 395, 2nd - 671, 3rd - 1396, 4th - 392, 5th - 1051, 6th - 322, 7th - 345, 8th - 2859 and the last two ducks in win as well 749 and 2479.

---
Tues' 1st Aug
Headway v Lions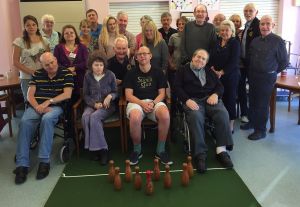 Honiton Lions and Honiton Lions' Ladies responded to a challenge of a game of skittles from Headway which is a charity for 'Acquired Brain Injuries' Lions were made very welcome by Jackie, introducing her staff - Amy, Beth, Josie and Les. It was a most enjoyable and hilarious game of skittles. Following, Lions' brains were sorely tested in a light-hearted quiz at which they were soundly beaten by the Headway team
If you are new to Lionism, through these pages you will be able to find out about the work of the international organisation of Lions and our Lions Club in particular. If you are a Lion, and planning to visit our area, we hope that the information on our website will encourage you to visit us.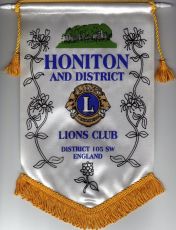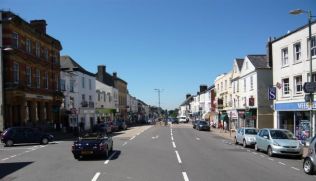 40 years supporting the community in 2017Honiton Town High Street
Honiton & District Lions Club - Devon, formed in 1977
Retired or just moved into area - Want to make new friends?
Have you some time to spare?
Interested in Joining the Honiton and District Lions Club -
And help us with some of our other projects, fundraising or maybe join us for a social evening hopefully you will enjoy the activity!

Lion President Brian (right) hands over to New Lion President John (left) for 2017/18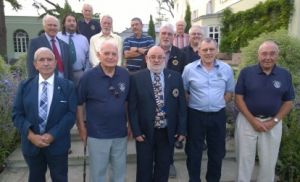 Group of the Honiton & District Lions Club members.
Some Numbers about Lions..............